My Team
As a Financial Representative for the Northwestern Mutual Financial Network, Luke is committed to helping his clients whether they are concerned for their own financial needs or those of their family or business. Luke doesn't do it alone. Here you will find a listing of the people who help make it happen.
Together, we stand committed to providing the best customer service possible. If you have a problem or need assistance at any time, please let us know.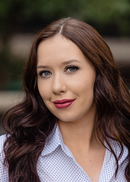 Brooke Hessel
Financial Representative Assistant
Office 605-791-4206

Brooke Hessel was raised here in Rapid City and likes to call the Black Hills her home. She attended Headlines Academy where she studied and obtained a Cosmetology Degree and has dedicated the last 7 years working at Salons and Spas, helping the people of Rapid City relax and look their best. 
Brooke has another fulltime job that she cherishes more than anything which is that of being a mother to her wild four-year-old son, Linus. In Brooke's free time she loves to be outdoors doing anything from paddle boarding, rock climbing, gardening or simply just hiking around the beautiful Black Hills. When she's not spending time outdoors or chasing around Linus you can find her in a book or practicing piano.
It's been exciting for her to partner with Luke as Director of Client Services and Operations and join the team here at Northwestern Mutual. We are eager for her to contribute her experience of client relations and help develop meaningful relationships with our clients as well as empower them to be more financially confident. Some of her roles include assisting with all phases of implementation and she is continuously expanding her knowledge with our insurance products and can assist with questions regarding billing accounts, current values, policy updates, and other customer service needs.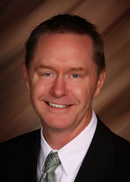 Brian Kelly Burg, CLU®, RICP®
Brian has been with Northwestern Mutual for over 15 years and serves as my financial planning associate.  In this role Brian helps me deliver financial security to my clients by developing personalized financial plans based on my client's specific goals.  Brian also consults with me to provide investment product solutions as part of our long-term strategy which is consistent with the goals outlined in the plan.  Brian has a degree in Satellite Communications from Mitchell Technical Institute and holds the Chartered Life Underwriter, Retirement Income Certified Professional designations. He holds the Series 6,7,9,10,63 and 66 and is fully licensed in life, health and disability insurance.  He currently resides in Sioux Falls with his wife Christine and four daughters.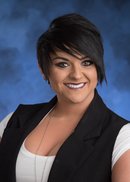 Spencer M Gossel
After attending Black Hills State University and getting her Bachelors in Business Marketing and Management- Spencer joined the Northwestern Mutual team in 2014 as the Director of Recruiting. She has always loved her role in building the office and introducing people to this amazing career. In 2018 Spencer joined Matt's team as the Director of Marketing and Business Development, she handles new client relationships, brand marketing, community and campus engagement, client appreciation and educational events.
Spencer enjoys spending all of her free time with her son Bentley (8)- exploring the Black Hills- hiking, swimming, ziplining & kayaking.